posted on 11 Jan 2015 20:29 by dionneliffts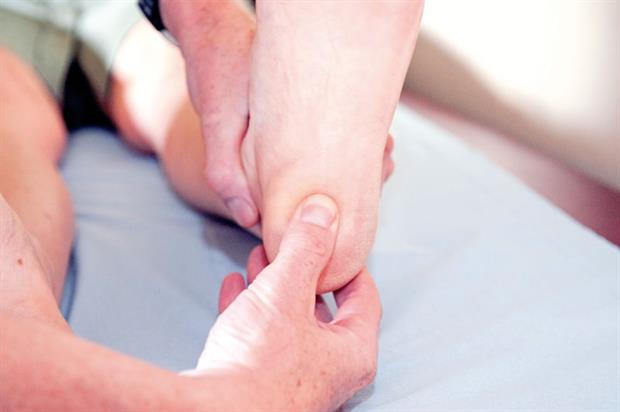 Overview
Plantar fasciitis is one of the most common explanations of heel pain. It is caused by inflammation to the thick band that connects the toes to the heel bone, called the plantar fascia, which runs across the bottom of your foot. The condition is most commonly seen in runners, pregnant women, overweight people, and individuals who wear inadequately supporting shoes. Plantar fasciitis typically affects people between the ages of 40 and 70. Plantar fasciitis commonly causes a stabbing pain in the heel of the foot, which is worse during the first few steps of the day after awakening. As you continue to walk on the affected foot, the pain gradually lessens. Usually, only one foot is affected, but it can occur in both feet simultaneously. To diagnose plantar fasciitis, your doctor will physically examine your foot.
Causes
You are more likely to develop plantar fasciitis if you are Active, sports that place excessive stress on the heel bone and attached tissue, especially if you have tight calf muscles or a stiff ankle from a previous ankle sprain, which limits ankle movement eg. Running, ballet dancing and aerobics. Overweight. Carrying around extra weight increases the strain and stress on your plantar fascia. Pregnant. The weight gain and swelling associated with pregnancy can cause ligaments to become more relaxed, which can lead to mechanical problems and inflammation. On your feet. Having a job that requires a lot of walking or standing on hard surfaces ie factory workers, teachers and waitresses. Flat Feet or High Foot Arches. Changes in the arch of your foot changes the shock absorption ability and can stretch and strain the plantar fascia, which then has to absorb the additional force. Middle-Aged or Older. With ageing the arch of your foot may begin to sag - putting extra stress on the plantar fascia. Wearing shoes with poor support. Weak Foot Arch Muscles. Muscle fatigue allows your plantar fascia to overstress and cause injury. Arthritis. Some types of arthritis can cause inflammation in the tendons in the bottom of your foot, which may lead to plantar fasciitis. Diabetes. Although doctors don't know why, plantar fasciitis occurs more often in people with diabetes.
Symptoms
Plantar fasciosis is characterized by pain at the bottom of the heel with weight bearing, particularly when first arising in the morning; pain usually abates within 5 to 10 min, only to return later in the day. It is often worse when pushing off of the heel (the propulsive phase of gait) and after periods of rest. Acute, severe heel pain, especially with mild local puffiness, may indicate an acute fascial tear. Some patients describe burning or sticking pain along the plantar medial border of the foot when walking.
Diagnosis
Your doctor can usually diagnose plantar fasciitis just by talking to you and examining your feet. Rarely, tests are needed if the diagnosis is uncertain or to rule out other possible causes of heel pain. These can include X-rays of the heel or an ultrasound scan of the fascia. An ultrasound scan usually shows thickening and swelling of the fascia in plantar fasciitis.
Non Surgical Treatment
Treatment of plantar fasciitis begins with first-line strategies, which you can begin at home. Stretching exercises. Exercises that stretch out the calf muscles help ease pain and assist with recovery. Avoid going barefoot. When you walk without shoes, you put undue strain and stress on your plantar fascia. Ice. Putting an ice pack on your heel for 20 minutes several times a day helps reduce inflammation. Place a thin towel between the ice and your heel,do not apply ice directly to the skin. Limit activities. Cut down on extended physical activities to give your heel a rest. Shoe modifications. Wearing supportive shoes that have good arch support and a slightly raised heel reduces stress on the plantar fascia. Medications. Oral nonsteroidal anti-inflammatory drugs (NSAIDs), such as ibuprofen, may be recommended to reduce pain and inflammation. If you still have pain after several weeks, see your foot and ankle surgeon, who may add one or more of these treatment approaches. Padding and strapping. Placing pads in the shoe softens the impact of walking. Strapping helps support the foot and reduce strain on the fascia. Orthotic devices. Custom orthotic devices that fit into your shoe help correct the underlying structural abnormalities causing the plantar fasciitis. Injection therapy. In some cases, corticosteroid injections are used to help reduce the inflammation and relieve pain. Removable walking cast. A removable walking cast may be used to keep your foot immobile for a few weeks to allow it to rest and heal. Night splint. Wearing a night splint allows you to maintain an extended stretch of the plantar fascia while sleeping. This may help reduce the morning pain experienced by some patients. Physical therapy. Exercises and other physical therapy measures may be used to help provide relief.
Surgical Treatment
Surgery is not a common treatment for this condition. Approximately 5% of people with plantar fasciitis require surgery if non-surgical methods do not help to relieve pain within a year. The surgical procedure involves making an incision in the plantar fascia in order to decrease the tension of the ligament. Potential risks of this surgical procedure include irritation of the nerves around the heel, continued plantar fasciitis, heel or foot pain, infection, flattening of the arch, problems relating to the anesthetic.